Network
Our ability to get your job out to the most qualified candidates stems from our connection with a wide variety of industry networks. Working closely with them, we can help your mental health professional job openings stand out to the right people.
---
Mental Health Job Board Network
Maximize your visibility with our Mental Health Network, which sends your job postings to many mental health associations and their databases.
Network Members +
Academy of Consultation-Liaison Psychiatry
Alcoholism and Substance Abuse Providers of New York State
American Association for Emergency Psychiatry (AAEP)
American Society for Adolescent Psychiatry
American Society of Clinical Psychopharmacology
APA JobCentral
California Academy of Child & Adolescent Psychiatry
Central California Psychiatric Society
Florida Psychiatric Society
National Council for Behavioral Health
New York State Society for Clinical Social Work
North American Society of Adlerian Psychology
Northern California Psychiatric Society
Oregon Psychiatric Physicians Association
Pennsylvania Counseling Association
Psychiatry Careers
Psych Jobs Now
Psychology Jobs – CareersInPsychology.Org
PsychologyJobs.com
Society of Biological Psychiatry
---
Healthcare Job Board Network
Psych Jobs Now has partnered with almost 200 healthcare associations across the country to help you access more qualified candidates. With our Healthcare Network, your psychiatry or mental health job openings will be automatically distributed to the job boards of our many network members.
Network Members +
AACE – Locum Tenens
AACE Endocrine Careers
AAFP CareerLink
AAMC CareerConnect
ABAI's Career Central
ABRET
Academy for Eating Disorders
Academy of Consultation-Liaison Psychiatry
Academy of Pediatric Physical Therapy
AcademyHealth Career Center
ACMA Career Link
AHIMA's Career Assist – Job Bank
Allegheny County Medical Society
Alliance of Cardiovascular Professionals (ACVP)
AlliedHealthCareers.com
Alzheimer's Association International Society to Advance Alzheimer's Research and Treatment
American Academy of Orthopaedic Manual Physical Therapists
American Academy of Pediatrics California Chapter 3
American Academy of Pediatrics, NY District II
American Alliance of Orthopaedic Executives (AAOE)
American Assembly for Men in Nursing (AAMN)
American Association for Emergency Psychiatry (AAEP)
American Association of Medical Dosimetrists
American Association of Medical Society Executives (AAMSE)
American Board of Medical Genetics and Genomics
American Board of Urgent Care Medicine (ABUCM)
American Clinical Neurophysiology Society
American College of Clinical Pharmacology
American College of Osteopathic Surgeons (ACOS)
American College of Radiation Oncology
American College of Surgeons Surgery Career Connection
American Med Spa Association
American Medical Billing Association (AMBA)
American Nursing Informatics Association (ANIA)
American Orthotic and Prosthetic Association (AOPA)
American Physical Therapy Association – Sports Physical Therapy Section
American Physical Therapy Association of New Jersey
American Physical Therapy Association Section on Women's Health
American Professional Society on the Abuse of Children
American Society for Blood and Marrow Transplantation (ASBMT)
American Society for Clinical Pharmacology and Therapeutics (ASCPT)
American Society for Histocompatibility and Immunogenetics
American Society for Laser Medicine and Surgery
American Society for Pain Management Nursing
American Society for Parenteral and Enteral Nutrition (ASPEN)
American Society for Reproductive Medicine (ASRM)
American Society for Surgery of the Hand (ASSH)
American Society of Clinical Psychopharmacology
American Society of Colon and Rectal Surgeons
American Society of Dermatopathology
American Society of Diagnostic and Interventional Nephrology
American Society of Echocardiography
American Society of Gene and Cell Therapy
American Society of Hand Therapists
American Society of Nephrology
American Society of Transplantation
American Society of Tropical Medicine and Hygiene (ASTMH)
American Telemedicine Association
ANA Career Center
APSA Headquarters
ARVO Jobs
ASBMT – Fellowship Connection
ASCRS-ASOA
Association for Applied Psychophysiology and Biofeedback
Association of American Physicians and Surgeons (AAPS)
Association of Community Health Nursing Educators
Association of Healthcare Internal Auditors
Association of Maternal & Child Health Programs
Association of Physician Assistants in Cardiothoracic and Vascular Surgery
Association of Professional Behavior Analysts
Association of Vascular and Interventional Radiographers (AVIR)
California Association of Health Facilities (CAHF)
California Health Information Association
California Society of Addiction Medicine
California Society of Radiologic Technologists
Clinical Advisor
Clinical Pain Advisor
Colorado Academy of Physician Assistants
Columbus Medical Association
Connecticut Medical Group Management Association (CMGMA)
Connecticut Podiatric Medical Association
CTSNet
CTSNet European Career Center
Dementia Care Professionals of America
DiversityMD.com
DorlandHealth.com
Duval County Medical Society (DCMS)
EM Job Link
EMS World
Florida Occupational Therapy Association
Florida Pharmacy Association (FPA)
Florida Society for Histotechnology
HCPro
Healthcare Finance Job Spot
Healthcare IT World
HealthcareAdministrationJobs.net
Hematology/Oncology Pharmacy Association (HOPA)
Illinois Speech-Language-Hearing Association (ISHA)
IM Career Source
Infection Control Today (ICT)
Infectious Disease Advisor
International Association for Dental Research (IADR)
International Behavioral Neuroscience Society
International College of Surgeons (ICS)
International Nurses Society on Addictions (IntNSA)
International Society for Quality of Life Research
International Society for Traumatic Stress Studies (ISTSS)
Iowa Osteopathic Medical Association
ISPE Boston Area Chapter
ISPE Singapore Affiliate
JUCM Career Center
Kansas Society of Radiologic Technologists
Kentucky Medical Association
Louisiana Society of Radiologic Technologists
Maine Occupational Therapy Association
Massachusetts Speech-Language-Hearing Association (MSHA)
MedeCareers
Medical Association of Atlanta
Medical Society of Delaware
MEDICALREPS.COM
MGMA-MO Career Center
Michigan Medical Group Management Association (MMGMA)
Modern Healthcare
Montana Occupational Therapy Association
MUSE
NAHCE Health Career Center
National Alliance of Respiratory Care Professionals
National Association of Healthcare Access Management (NAHAM)
National Association of Nephrology Technicians/Technologists (NANT)
National Black Association For Speech-Language And Hearing
National Board of Surgical Technology and Surgical Assisting
National Cancer Registrars Association (NCRA)
National Council for Behavioral Health
National Council of Certified Dementia Practitioners
National Council on Interpreting in Health Care
National Phlebotomy Association
National Stroke Association
New England Surgical Society
New Hampshire Society of Health System Pharmacists (NHSHP)
New Jersey Chapter of the American College of Cardiology
New Jersey Gastroenterology & Endoscopy Society
New Jersey Society of Health-System Pharmacists (NJSHP)
New York Physical Therapy Association
North American Society of Adlerian Psychology
North American Spine Society
Northern California Psychiatric Society
NursingFacultyJobs.com
Ohio Dental Hygienists' Association
Oncology Society of New Jersey
Pennsylvania Counseling Association
Pennsylvania Society of Physician Assistants
Pennsylvania Speech-Language-Hearing Association
Pharmacy Society Of Wisconsin (PSW)
---
Social Media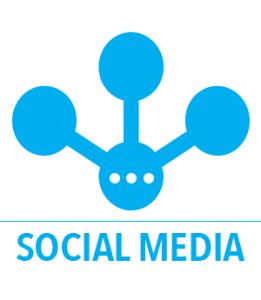 Use Psych Jobs Now's Social Media Network to reach thousands of mental health professionals just waiting for the right opportunity. Twitter, Facebook, and LinkedIn are the most popular social media platforms, and our followers are tuned in, looking for next great move in their careers.
If you have any inquiries regarding the networks we work with, get in touch with us today.
---
Diversity Network
We take pride in contributing to the overall diversity of the mental health industry, which is why we work with a wide variety of diversity-driven networks.
Your psychiatry job openings are distributed to websites specifically marketed to candidates of diverse races, ethnicities, sexual orientations, and religious affiliations. Build a stronger organization while remaining EEOC compliance.
---
Veterans Network
Veterans bring a great deal of valuable skills to the workplace that is hard to find elsewhere. Tap into the talent and leadership of military veterans by distributing your mental health professional jobs to the leading veteran, military, and government job boards on the Internet.
By working with us, you can connect with veterans looking for jobs in mental health and maintain OFCCP compliance.
---